Export Quickstart
---
Choose "New Export" from the Dashboard. This will open the export feature of DataChamp: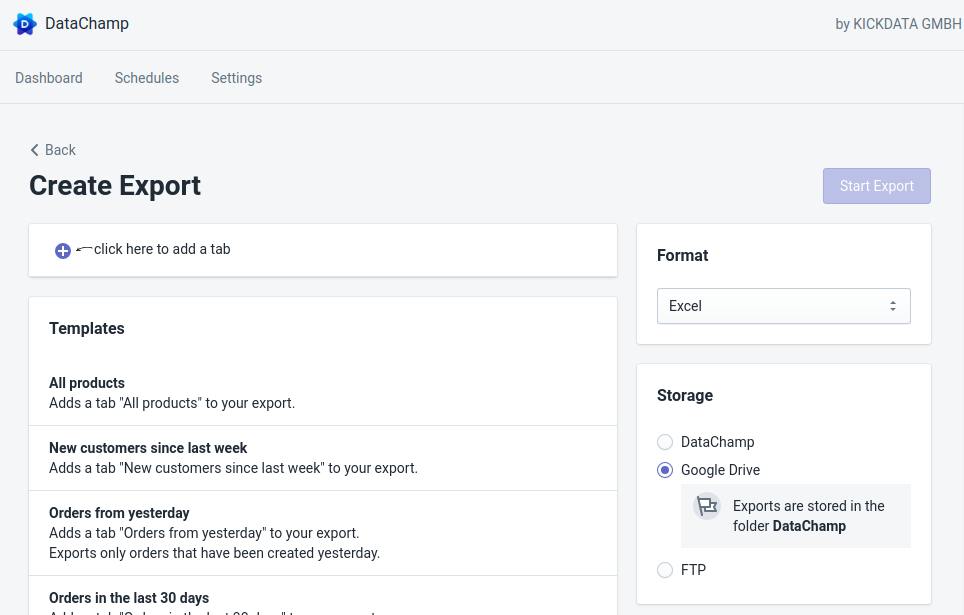 From here just use one of the provided templates - like "Orders from yesterday". This will set the filter and select standard fields from Orders in Shopify: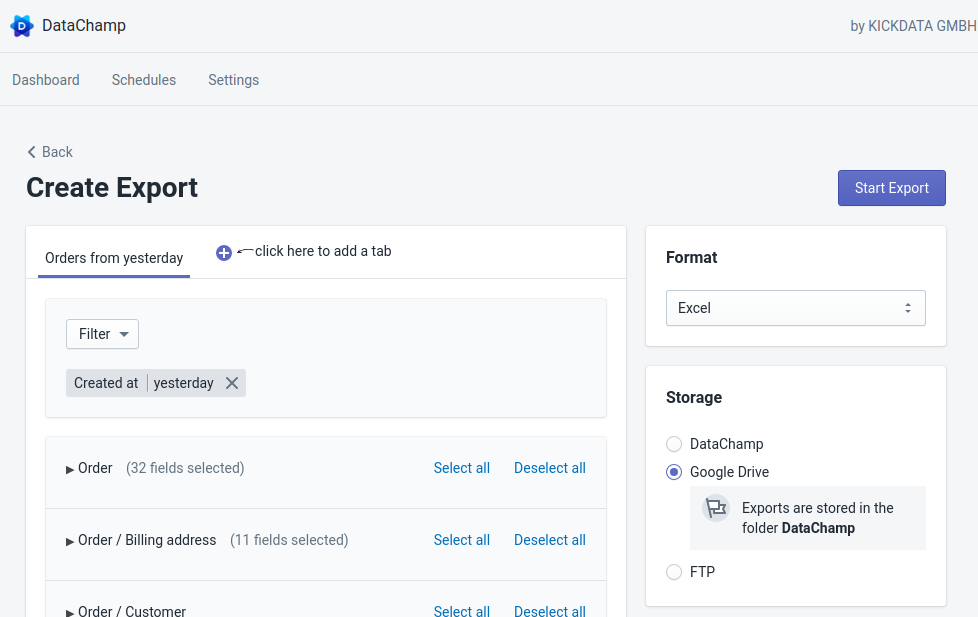 On the right side you see all options for setting:
Format
Storage:

Choose from:

DataChamp internal Storage
Google Drive
FTP
Dropbox

Notification

Get an email as soon as your export is finished
To start your export just use the Button "Start Export" - you will be navigated back to the "Dashboard".
An export can take quite long time. Sometimes hours if there are many rows to export (eg orders). This is due to the interface with Shopify. You can always set up a notification. DataChamp will send you an email as soon as the export is ready.
There you will see your new "Job". The status of the job will automatically change from "Pending" to "Running" and finally to "Finished":