Quickstart¶
Dashboard¶
DataChamp includes some standard reports. Use them as basis for your custom reports and exports from Shopify.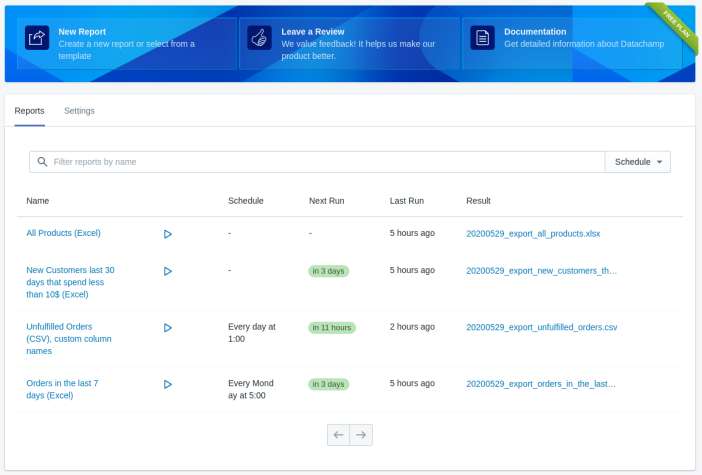 Now press the "Play-Button" to run a report. After the run is complete, download your Excel or CSV file by clicking on the file name in the "Result" column.
Repeat and run the reports again if you need updated results. You will find the history of previous runs by clicking on the "Last results" button.

Create & Edit¶
To create a new report, click on "New Report" button in the Dashboard. If you want to edit a report, click on the report name.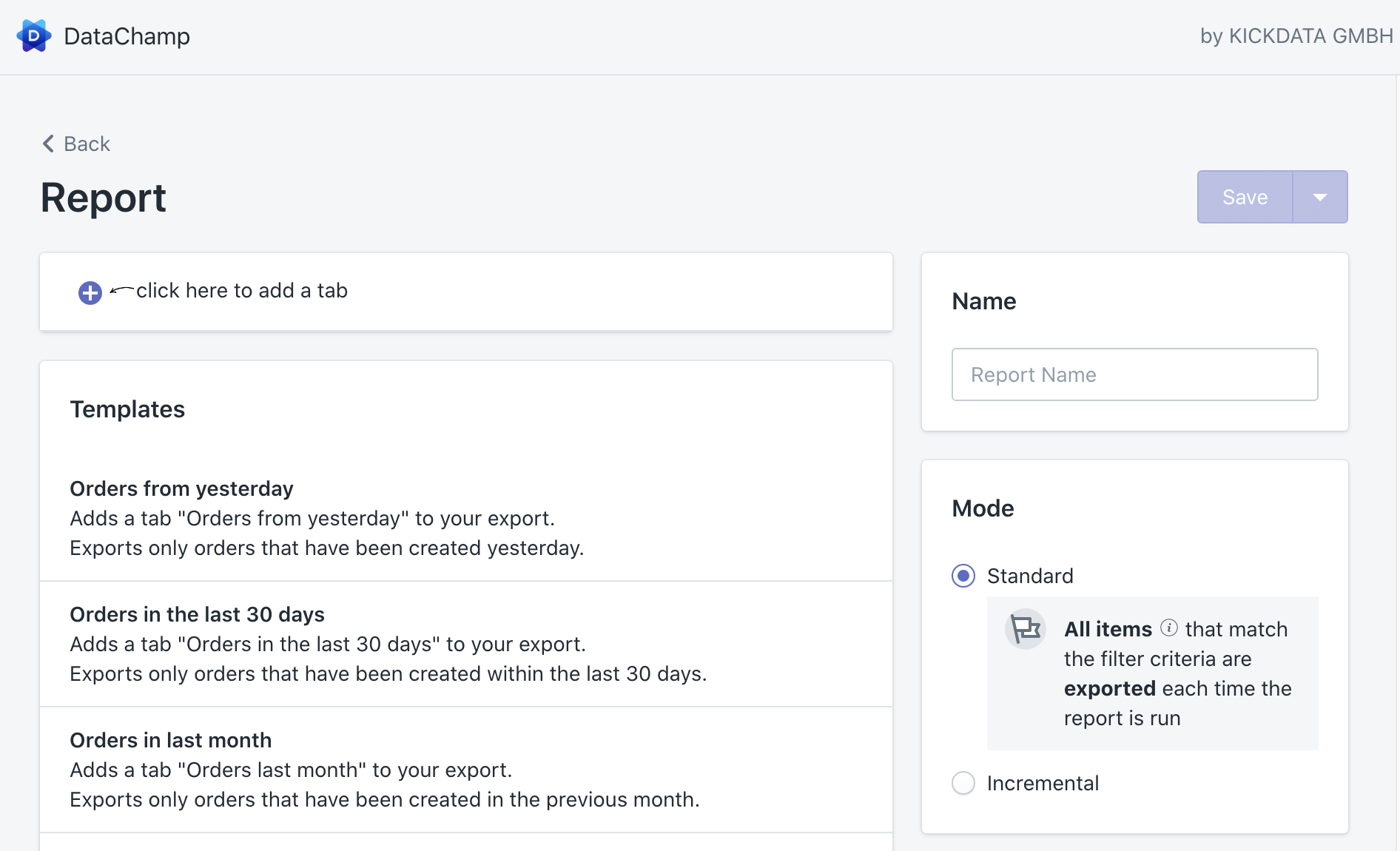 From here, simply use one of the templates provided - such as "Orders from yesterday". This sets the filter and selects standard fields from orders in Shopify: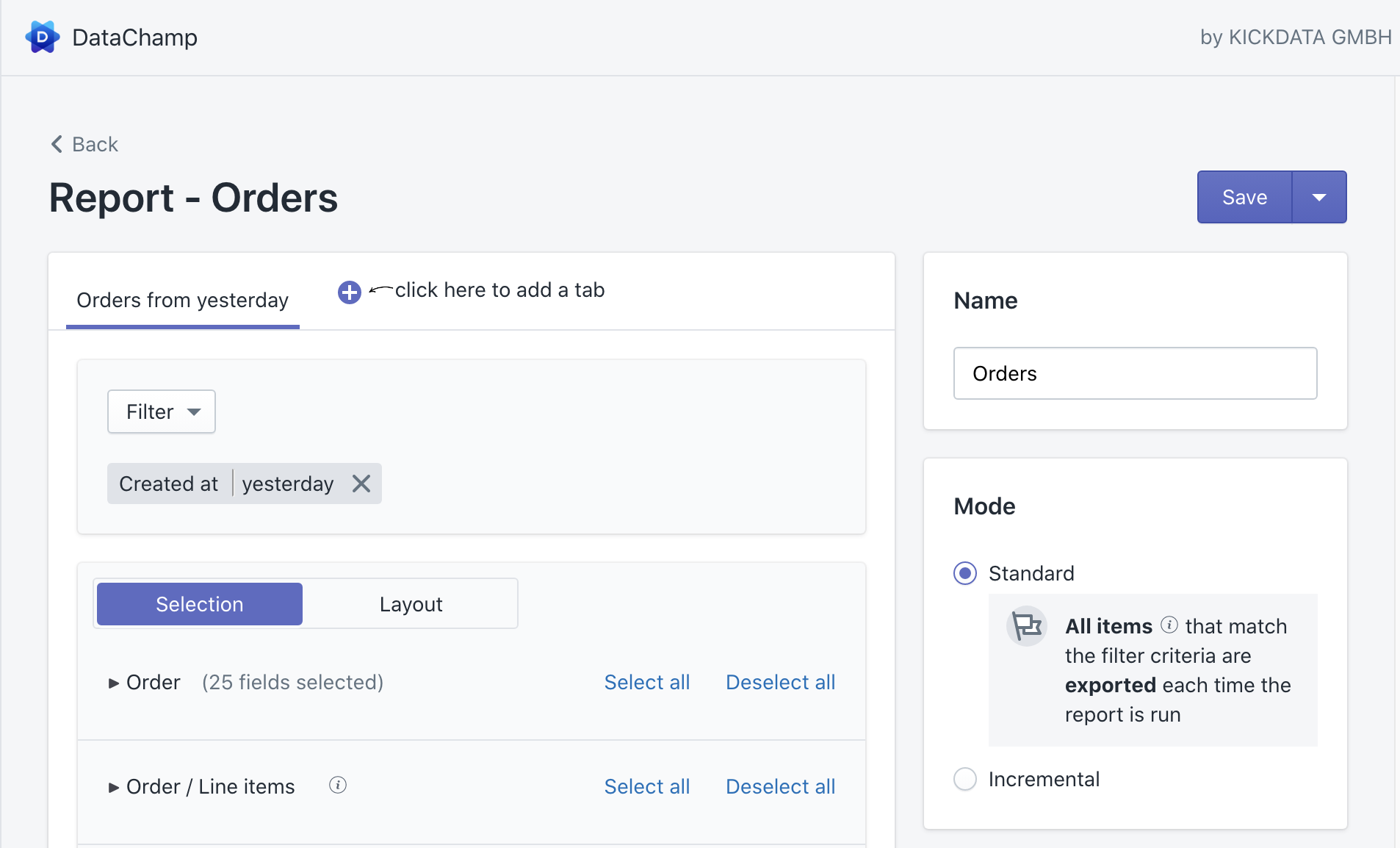 On the right side you see all options for setting: - Name: Your report name - Mode: Standard | Incremental (only export items that have not been exported) - Format: Excel | CSV - Storage: DataChamp | Google Drive | FTP | Dropbox - Notification: Yes (get an email when report run finished) | No
Save your report. You will be automatically redirected to the "Dashboard", where you can run your report.
Info
Most report runs only take a few seconds up to a few minutes.
However in some cases a run can take even hours (eg. thousands of orders with order lines). This is due to the interface with Shopify. You can set up an email notification at any time. DataChamp will inform you as soon as the run is finished and the exported file is ready for download.