September 2020 Updates¶
---
Happy September! We have a few exciting updates to share. DataChamp got exiting new features and we hope you love them. Read on for more... :)
List of new features¶
New use case: 3rd party custom fulfillment service¶
If you have a Shopify setup with custom fulfillment locations (Settings/Shipping and delivery/Accounts and integrations/Carrier accounts and fulfillment services/Manage integrations) you can use DataChamp to send details of your unfilled orders to your 3rd party fulfillment services:
We explain the setup in this tutorial.
Custom Data Mappings¶
Create your own mappings and explore new use cases. Just say "If ... set ...":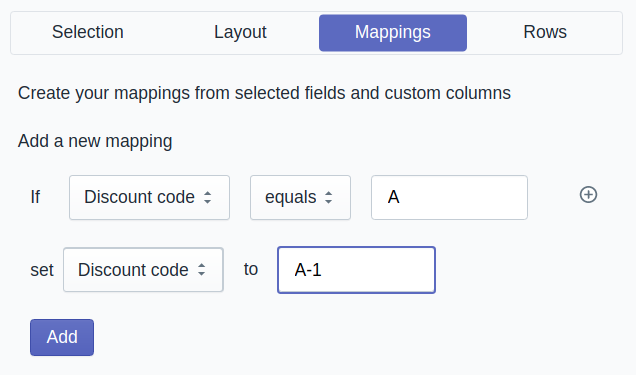 Custom Rows¶
Add unlimited custom rows: * after header row * as first row * as last row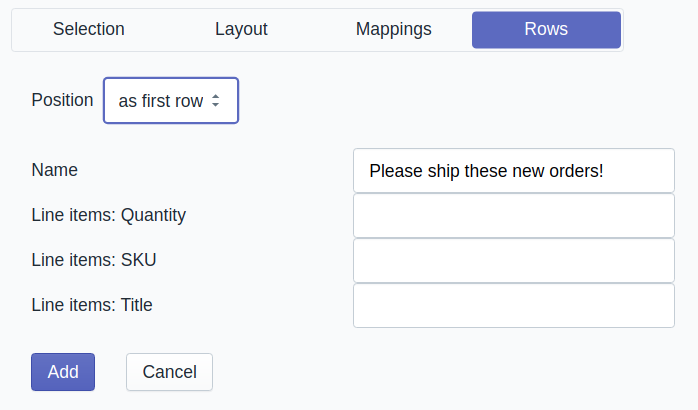 New template: Deutsche Post Internetmarke¶
DataChamp creates import compatible CSV files for Internetmarke. Take a look at the tutorial for further details.
---
Please give these new features a try and let us know what you think, or if you have any questions, by replying to this email.
Sincerly, Your DataChamp Team