August 2020 Updates¶
---
We have again added new functions to DataChamp for Shopify. Read more about the new "Export Modes", more filter options, more available fields and improvements for e-mail templates. You get more options, but still a very easy to use app!
List of new features¶
Use DataChamp report definitions to export orders directly¶
This is a frequently requested feature that we have now implemented. Select orders and export them directly from Shopify by choosing "More actions" and "DataChamp Export":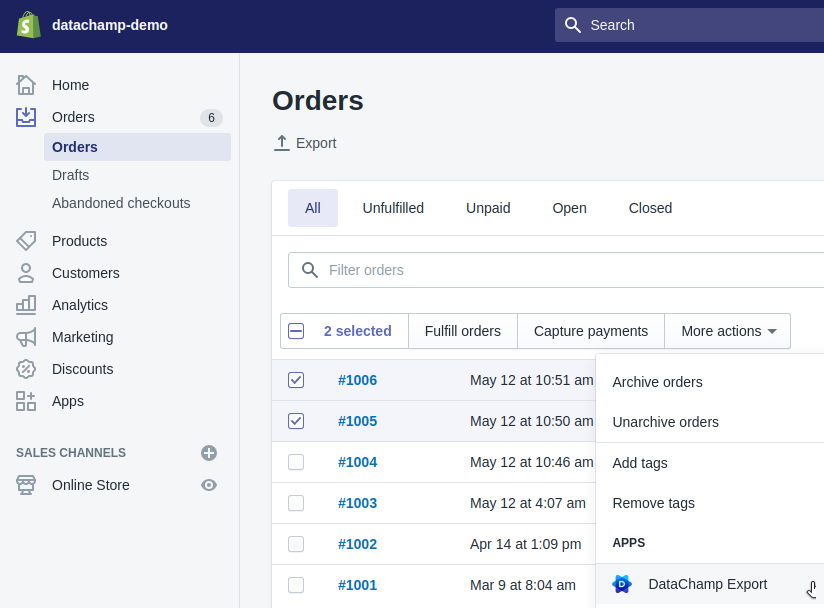 Export Mode¶
Choose now from these export modes
Items
Standard: All items that match the filter criteria are exported each time the report is run

Incremental: Only items that match the filter criteria and were not exported in a previous run are exported

Lines

Standard: For each sub item e.g. order lines in orders, a separate line is inserted
Compress: Sub items e.g. order lines in orders are inserted in a single line
Fill: Like "Standard" but values of the main item are copied in each line e.g. "Order note" is inserted for each order line
Even more fields are available for export¶
Orders
Fulfillment Events
Fulfillment Orders
Metafields
Products, Collections
Metafields
New Filters¶
We added these fields as a filter option: * total weight * closed at
Placeholders for mail subject¶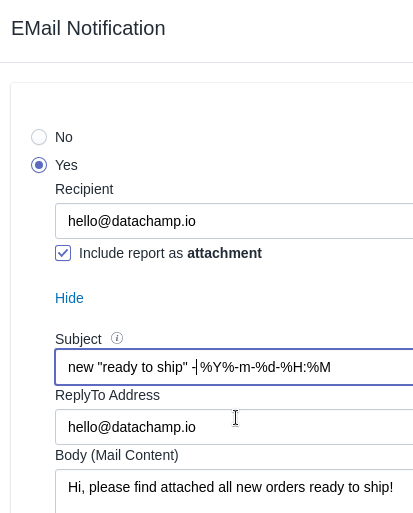 These placeholders are now available in the subject of the email: * %Y Year * %m Month * %d Day * %H Hour * %M Minute * %S Second * *%reportname Reportname * %tabnames Tabnames
Send email to multiple recipients¶
You can now specify multiple recipients in the email notification setting. Just separate them with a comma.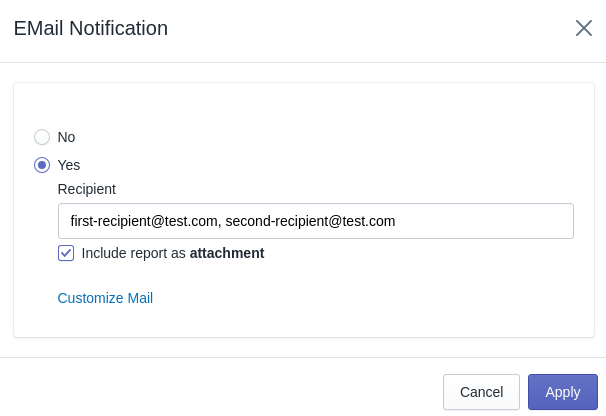 New Videos¶
---
Thanks for reading! We hope the new features are useful for you and further simplify your data export worklfow. As always, if you have any questions, if you need support or have feature request, just drop us a line.
Best Your DataChamp.io team