June 2020 Updates¶
---
With today's update we are switching to an improved Dashboard. Reports are clearly displayed. They can be provided with a scheduler. Names can be assigned and the reports can be duplicated and deleted. We think the changes are very helpful in everyday use! If you encounter any problems or if you have any questions - please do not hestitate to contact us immediately.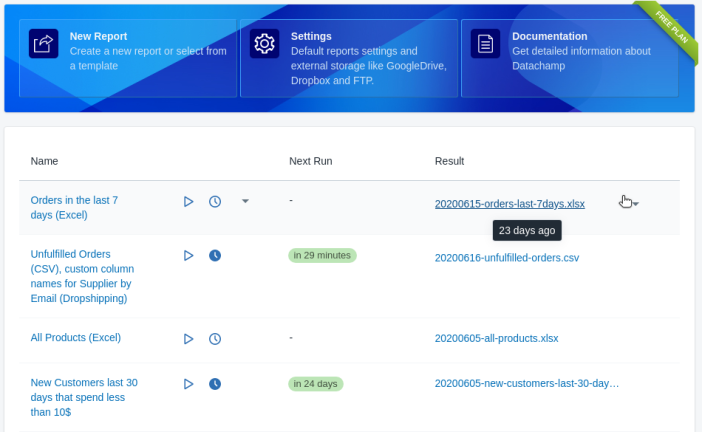 List of new features¶
Give your Reports/Exports a name¶
Open the Report by clicking on the name, change the name and click "Update".
Run Reports/Exports immediately¶
Click the "Play" button to immediately start a report.
Set or edit a scheduler¶
Click the scheduler icon to add or edit a scheduler.
Duplicate or delete a report¶
You can find the duplicate and delete function by moving the mouse into the area to the right of the scheduler icon: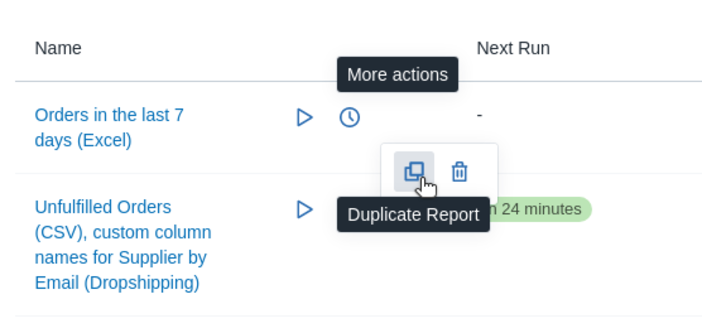 Show last results¶
The results of the last "Runs" of your Report/Export are available by moving your mouse into the area right of the last result and clicking on the down pointing triangle: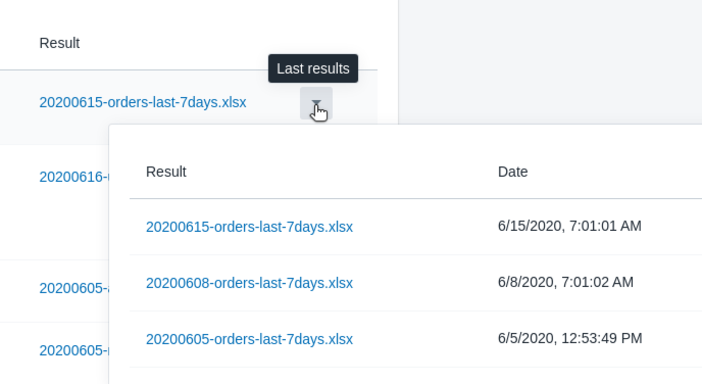 Bug fixes and small improvements¶
We fixed some bugs and made futher usability improvements.
---
Thanks for reading! We hope the new features are useful for you and further simplify your data export worklfow. As always, if you have any questions, if you need support or have feature request, just drop us a line.
Best wishes Your DataChamp.io team